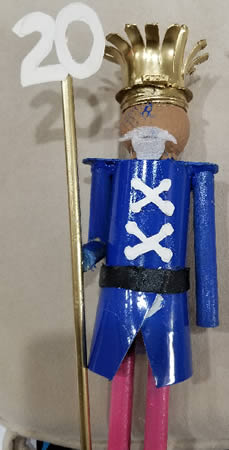 Find the Soldiers Contests
The Achieving a Better Community, Inc. (ABC Group) will be hiding soldiers again this year in some of our local stores because it was so much fun last year.  Contest starts December 1st and ends December 18th.
Print out a contest form from our website
by clicking on the form button above
or go to
Facebook:AchievingaBetterCommunity-ABCGroup
Forms can also be picked up at Berlin Library, Dandelion Farm, Riverside Coffee or Shell on Broadway.
While you are shopping, keep an eye out for the soldiers.  When you see one, find it on the list and tell us the name of the store where you found it.  Leave it there so others can play.
This year there are going to be 2 contests:
The "Family" contest will be 20 soldiers hidden in various retail establishments.  They will be numbered from 1 thru 20.
The "Adult" contest will be 10 soldiers hidden in various adult beverage establishments.  They will be labled A thru J.
Drop your completed form in the mail slot at 104E. Huro St. by December 18th.
Enter one contest or both and each will be eligible to win a prize.
All completed and correct entries will be entered in a drawing for cash prizes.  Each contest "Family Friendly" or "Adult" will be eligible to win the following prizes.
$100 - 1st place
$75 - 2nd place
$50 - 3rd place
Drawing will be held on December 19th
Have fun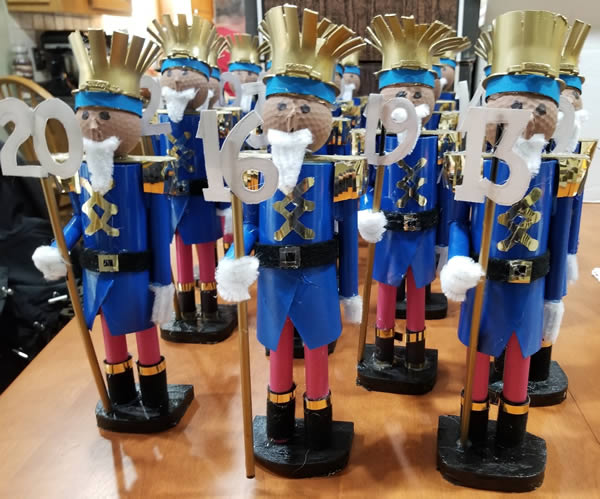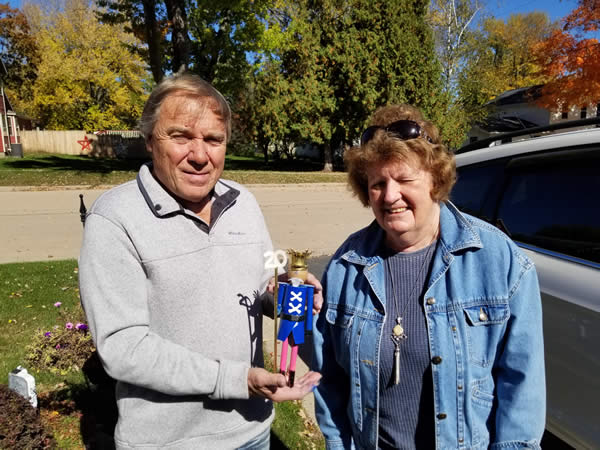 Harry and Becki Kwidzinski showing off one of 20 nutcracker soldiers from the contest in 2020.